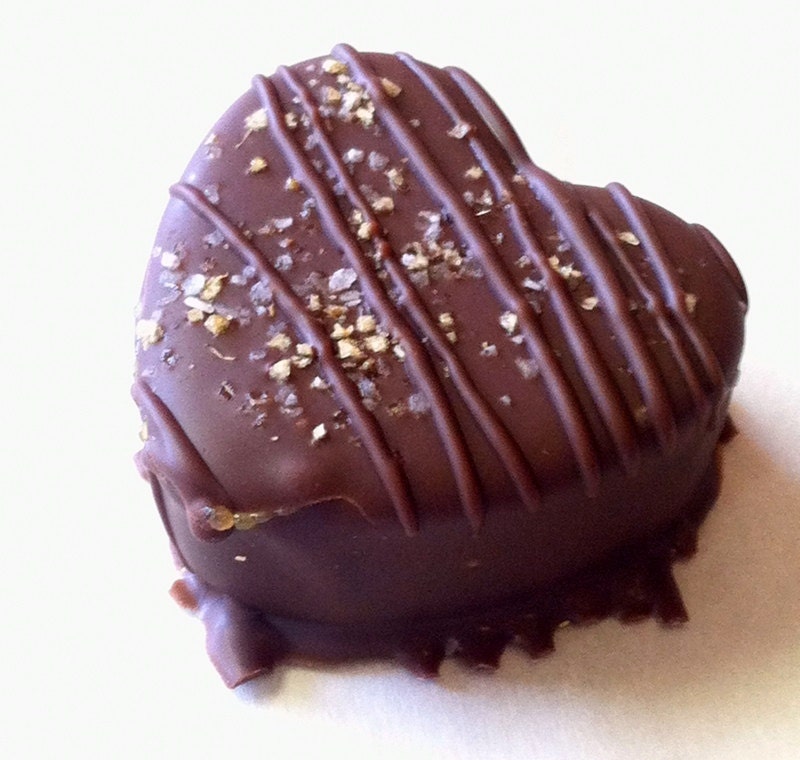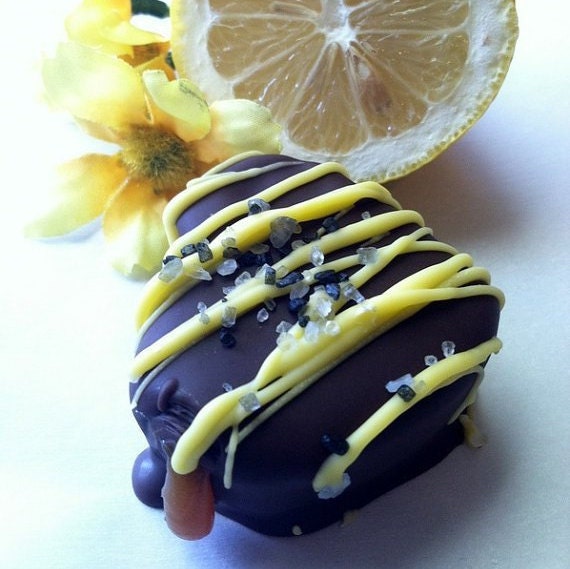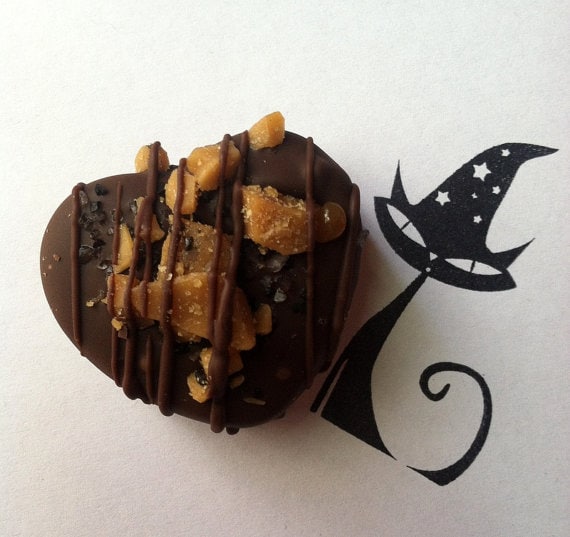 1/2 lb. = 6 massive pieces gift boxed

One each of:
Chai Tea Shortbread Caramel
Salted Lemon Shortbread Caramel
Peanut Butter Salted Caramel
Salted Caramel Shortbread Caramel
Cherry Almond ( Amaretto ) Shortbread Caramel
Marshmallow Caramel

Chai, Lemon, Salted Caramel and Cherry Almond all have a shortbread cookie topped with caramel
Peanut Butter Salted Caramel has a peanut butter filling with caramel
Marshmallow Caramels have caramel and butterscotch marshmallow...

the perfect gift!!